Marketing
Republica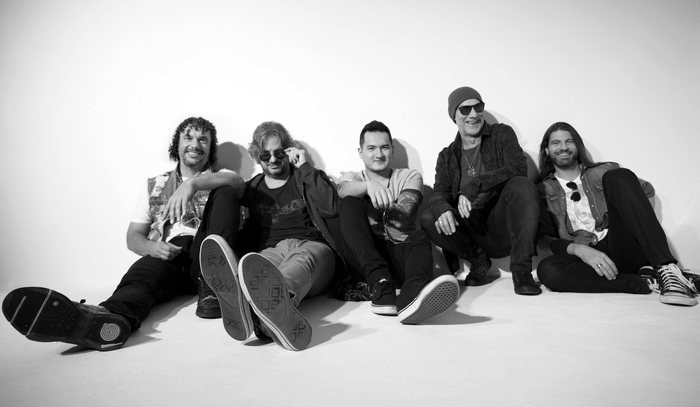 Republica
Synopsis
With their New Album "Brutal & Beautiful"
Text
"POWERFUL AND MELODIC. INTENSE AND BREATHTAKING.
Their truthful performance, solid songwriting and impeccable production on the new album is a loud sonic statement paving the way to international success" Rolling Stone Brazil

REPUBLICA is a consolidated rock band from Brazil and now plunges into international waters seeking the next level in their already well-established career. "All we've accomplished so far has given us the strength to believe that the music we make deserves to be heard not only in our home country, but around the world", says frontman Leo Beling.

With an intense drive to solidify the band as an international act and to take their career to the next level, REPUBLICA has just finished recording their new album with iconic record producer MATT WALLACE, responsible for many very successful albums by bands like Faith No More, Maroon 5, Deftones, R.E.M., 3 Doors Down, Train and others. To record the album and focus only on the music and on the production process, the band traveled to Los Angeles to work with Matt on the new album that was recorded at the Sound City Center, where several classic rock albums were produced. The new LP entitled "Brutal & Beautiful" was produced, mixed and engineered by Matt Wallace.

Album cover, track list, first single and accompanying video for "Beautiful Lie" will be launched worldwide through digital services on August 4th, 2017. The full album will be available in digital, CD and Vinyl formats on September 22nd, 2017. REPUBLICA will celebrate its worldwide release with a very special concert on September 24th, 2017 in one of the most important music festivals in the world, Rock in Rio.

REPUBLICA: Leo Beling (vocals), LF Vieira (lead guitar), Marco Vieira (bass), Jorge Marinhas (rhythm guitar) and Mike Maeda (drums).