Marketing
The Word Alive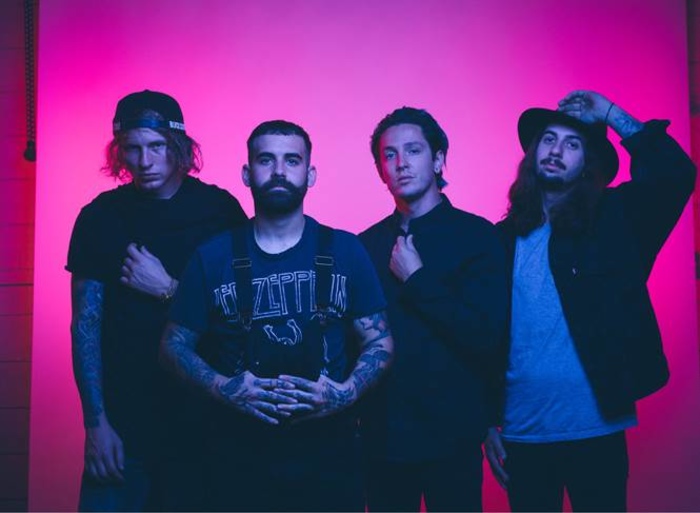 The Word Alive
Synopsis
THE WORD ALIVE RELEASED NEW SONG
Text
Alongside their current European tour, Phoenix, AZ's The Word Alive has premiered a new song called "Misery" today via Impericon. Lead singer Telle Smith describes the high-energy track as another "extension" of Dark Matter, the band's latest studio album which peaked at No. 1 on the iTunes Metal and Rock Charts.

"We wanted to bridge the gap between our newest album Dark Matter and the writing process of what will become our fifth studio album," Smith explains. "It's incredible to know the exact direction we will be exploring with our next record before writing even one song. After Warped Tour, it was clear that we had something special with our newer material, especially songs like 'Trapped', 'Made This Way', and 'Dreamer'. We wanted to morph those songs into something that would be an extension of those three songs in particular. Heavy, ambient, ominous at times, and much more personal than our previous material."


The Word Alive are currently touring Europe as direct support to Asking Alexandria before kicking off another European run with Attila, which will run through April 25. Tickets are available at WeAreTheWordAlive.com.


THE WORD ALIVE - Telle Smith (vocals), Zack Hansen (guitar), Tony Pizzuti (guitar), Daniel Shapiro (bass) - The Phoenix heavy alternative quintet began transmitting their message in 2009. 2010's full-length Deceiver solidified them as a fan favorite as they tirelessly toured alongside the likes of Killswitch Engage, The Devil Wears Prada, A Day To Remember, Motionless In White, and more - in addition to numerous stints on the Vans Warped Tour. Alternative Press and Revolver have sung their praises, Guitar World has spotlighted the interplay between Tony and Zack and their twin attack, and the band has graced the cover of Outburn Magazine. One of Alternative Press Magazine's Most Anticipated Albums of 2016, Dark Matter is the band's fourth full-length and the follow-up to 2013's REAL. which debuted at #4 on the Billboard Top Hard Rock Albums Chart. With their latest singles "Overdose" and "Misery," the last song to feature former drummer Luke Holland, The Word Alive are ready to embark on a dynamic new chapter as they craft their most personal material to date and tread new territory to pave the way for their fifth studio album.