Marketing
The Sword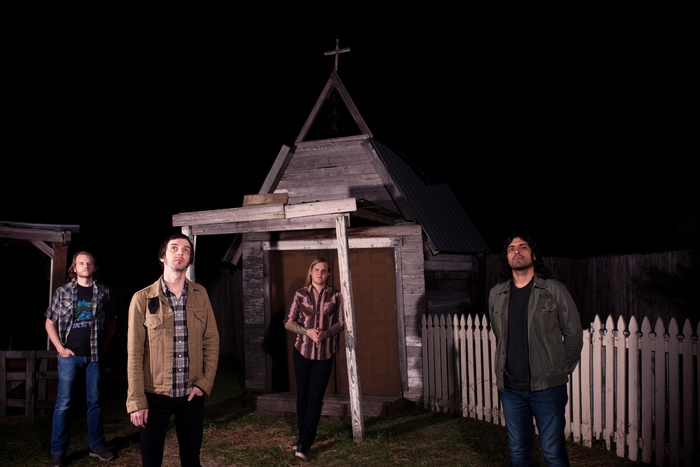 The Sword
Synopsis
There's an unspoken edict handed down through the ages when it comes to rock bands: there are no rules. The Sword—John Cronise [vocals, guitar], Kyle Shutt [guitar], Bryan Richie [bass], and Santiago Vela III [drums]—cut out boundaries since day one. Their style never stood predicated on a trend or a template. They always create what feels right and let the results speak for themselves.
Text
Greetings From… is a collection of nine tracks spanning the band's career. The Sword's own Bryan Richie recorded and produced the album encompassing the best elements of their live show. From Age of Winters to the latest, High Country, Greeting From… creates a seamlessly crafted cocktail showcasing the music of the Sword throughout the past 10 years.

Since first emerging with 2006's Age of Winters, the group has been extolled by everyone from Rolling Stone and The Washington Post to Revolver and Decibel. Metallica personally chose them as support for a global tour, and they've earned high-profile syncs in movies including Jennifer's Body and Jonas Åkerlund's Horsemen. 2015's High Country is the band's biggest, boldest, and brightest frontier. Greetings From… encompasses the best elements of the band's live show and showcases the evolution of the entire band's career.
Files