Marketing
Puppy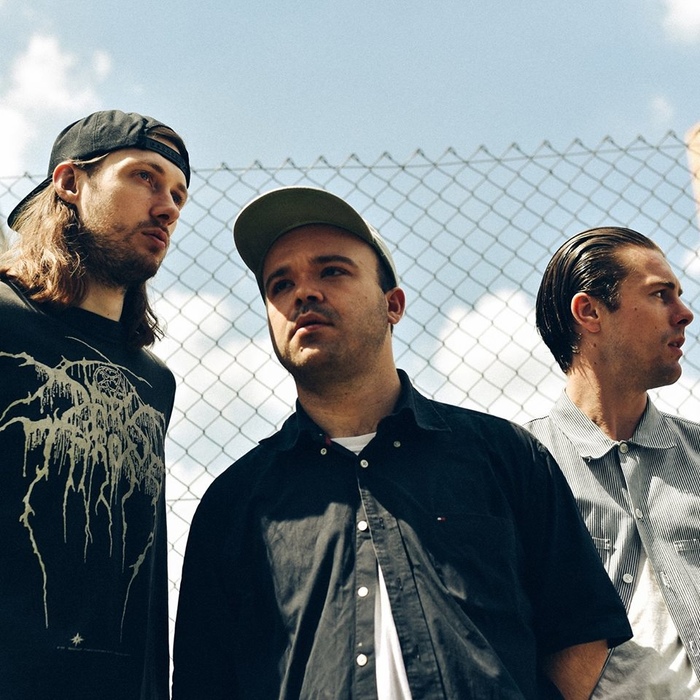 Puppy
Synopsis
PUPPY // Release Vol. II
Text
London trio Puppy love rock music…

They love the glory, they love the power, the sheer weight of sound, and they love the exciting visual world it can conjure up… what they are less drawn to are its more traditional trappings, the well-thumbed touchstones that can lock the music behind re-inforced portals of steel…

As a result, Puppy's music – and thus far the band are 2 EPs deep into their career – successfully combines a pure rock spirit with a natural intelligence and signature home-grown craft that has seen them compared to acts such as Ghost, Smashing Pumpkins and Weezer – globally successful names who have never sacrificed their intrinsic cool at the commercial altar.

As with all great rock music, Puppy's approach is based on a focussed three-pronged attack – Great Riffs, Great Hooks, Great Songs. Underlying this holy trinity is a view of the world that is very much their own, something that's evident in the artwork and indeed the imagery per se, with latest song / video 'Beast' (a cautionary tale with just a nod to Stephen Spielberg in the filming of the clip!) showing just what can be achieved when the collective Puppy mind is in full creative flow…

Although only together for a short while, Puppy have already made significant inroads with the media, including Radio One, and their live profile continues to grow, with further festival appearances (including Glastonbury and Reading & Leeds) lined up for the summer.

While working on their debut album with Royal Blood / Ghost / Pixies producer Tom Dalgety, set for release via Spinefarm Records early in 2018, the band will have their second 'Vol II' EP re-released in late August, again through Spinefarm, with their debut self-titled EP to follow.

This EP release has been fully remastered by Jamie Gomez (Ghost/Paradise Lost/Grave Pleasures).